QUALITY FINISH
QUICKLY AND EASILY

BRITFRAME & BRITSET Installation Guide
Using the Britset doorset, rather than buying the components individually, could save up to half the initial time and cost of a traditional door assembly.
We control all elements of production and pre-installation assembly, so you can be guaranteed everything leaving our factory comes to you complete, meeting our exceptional standards and is fit for purpose.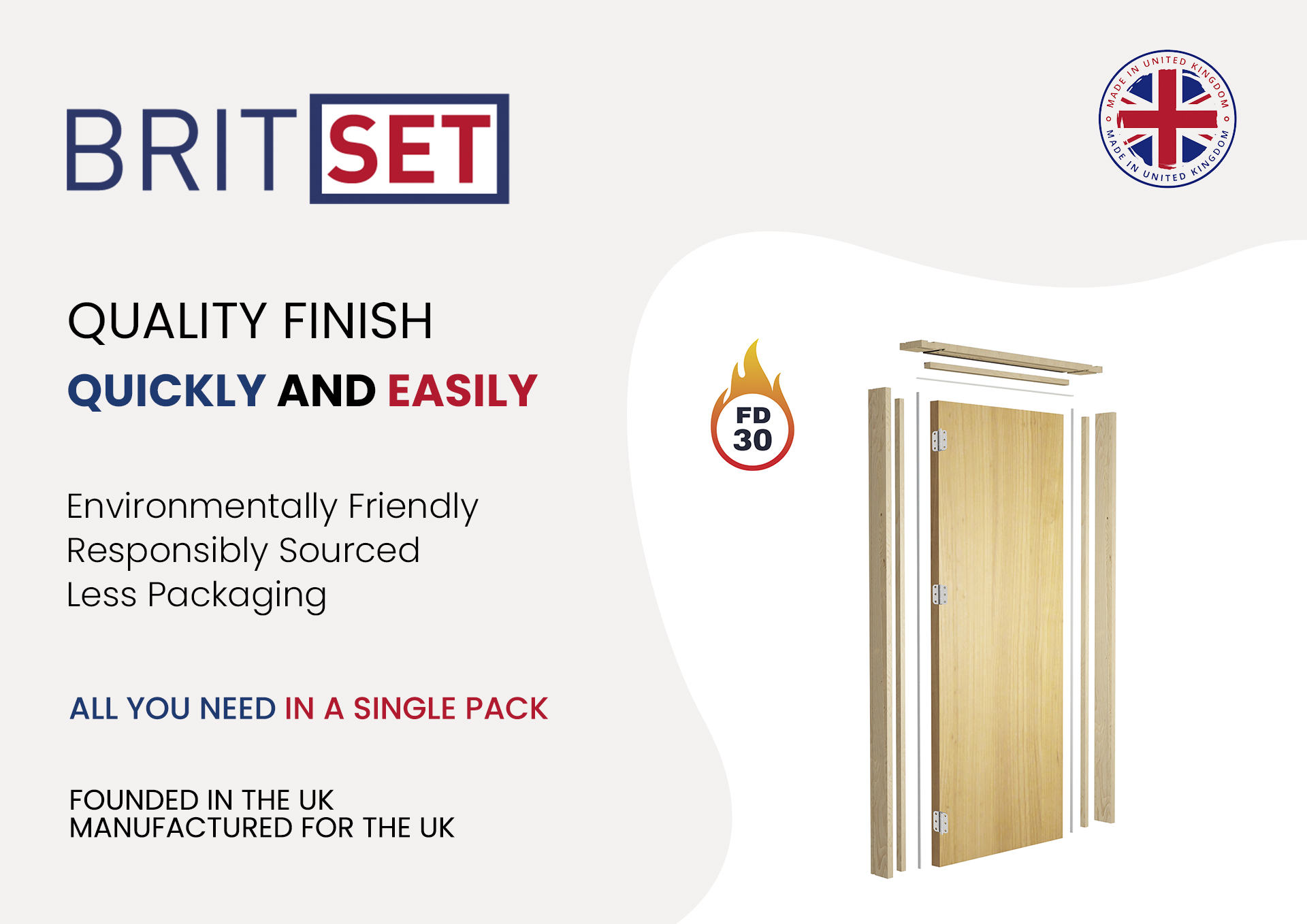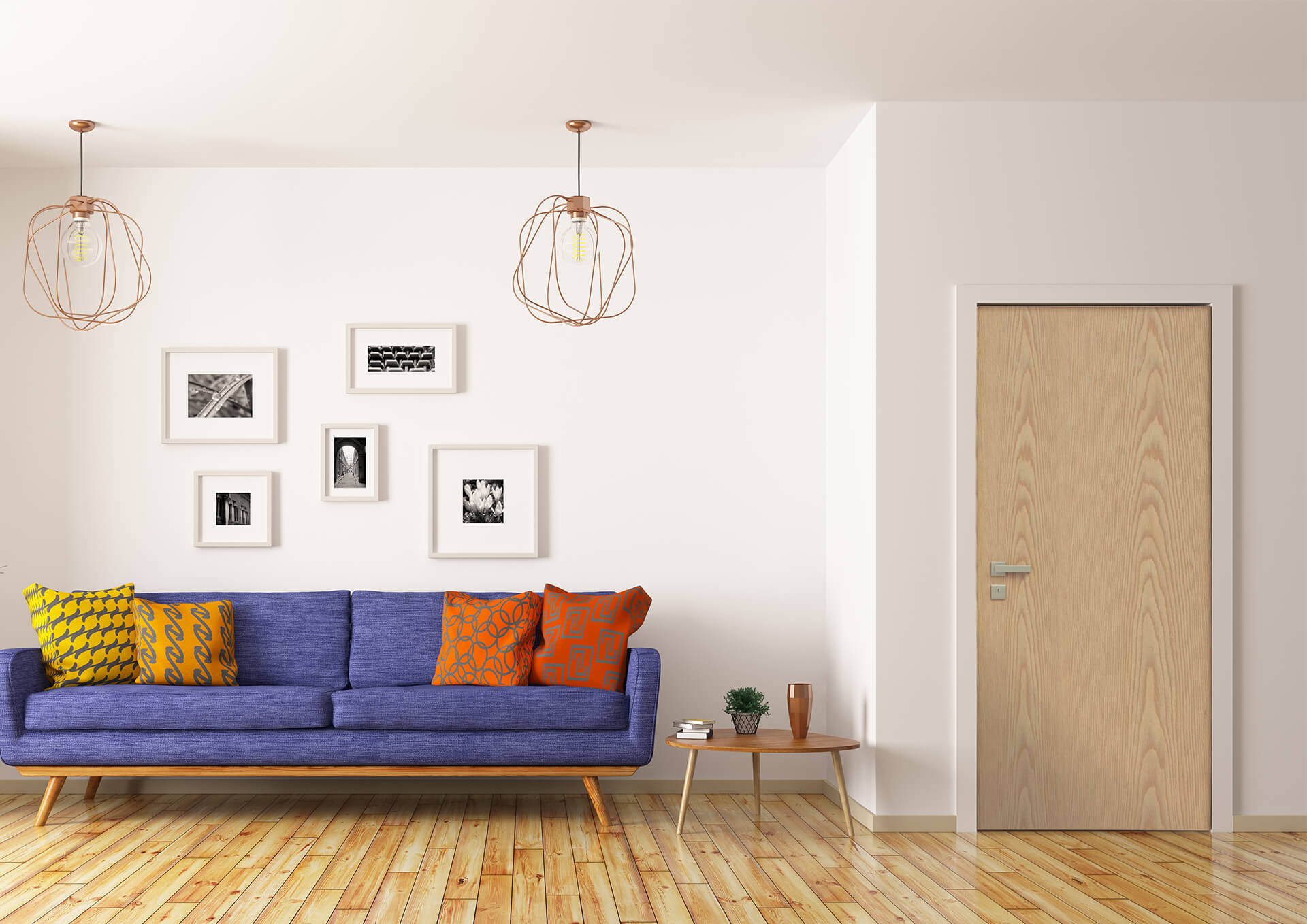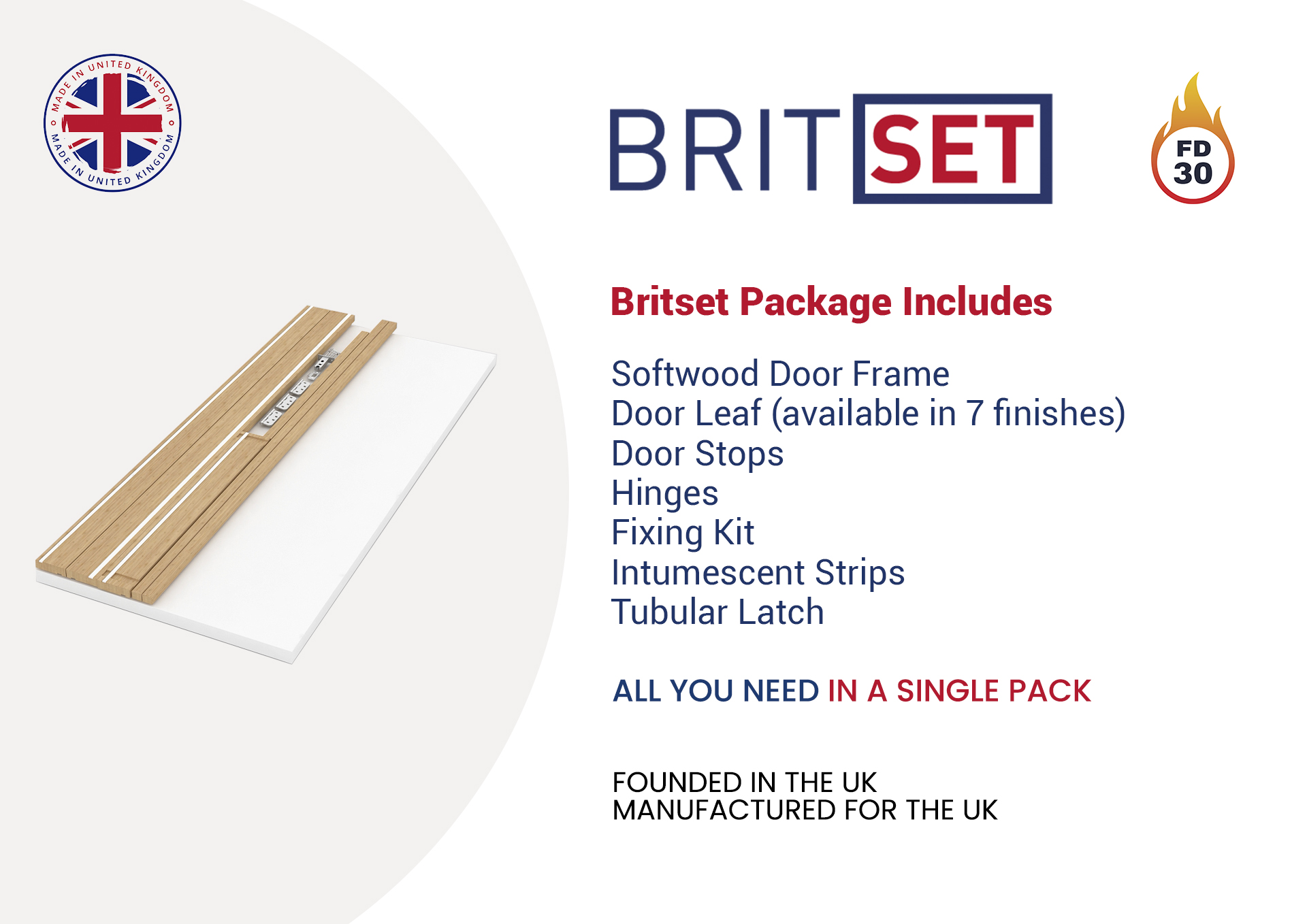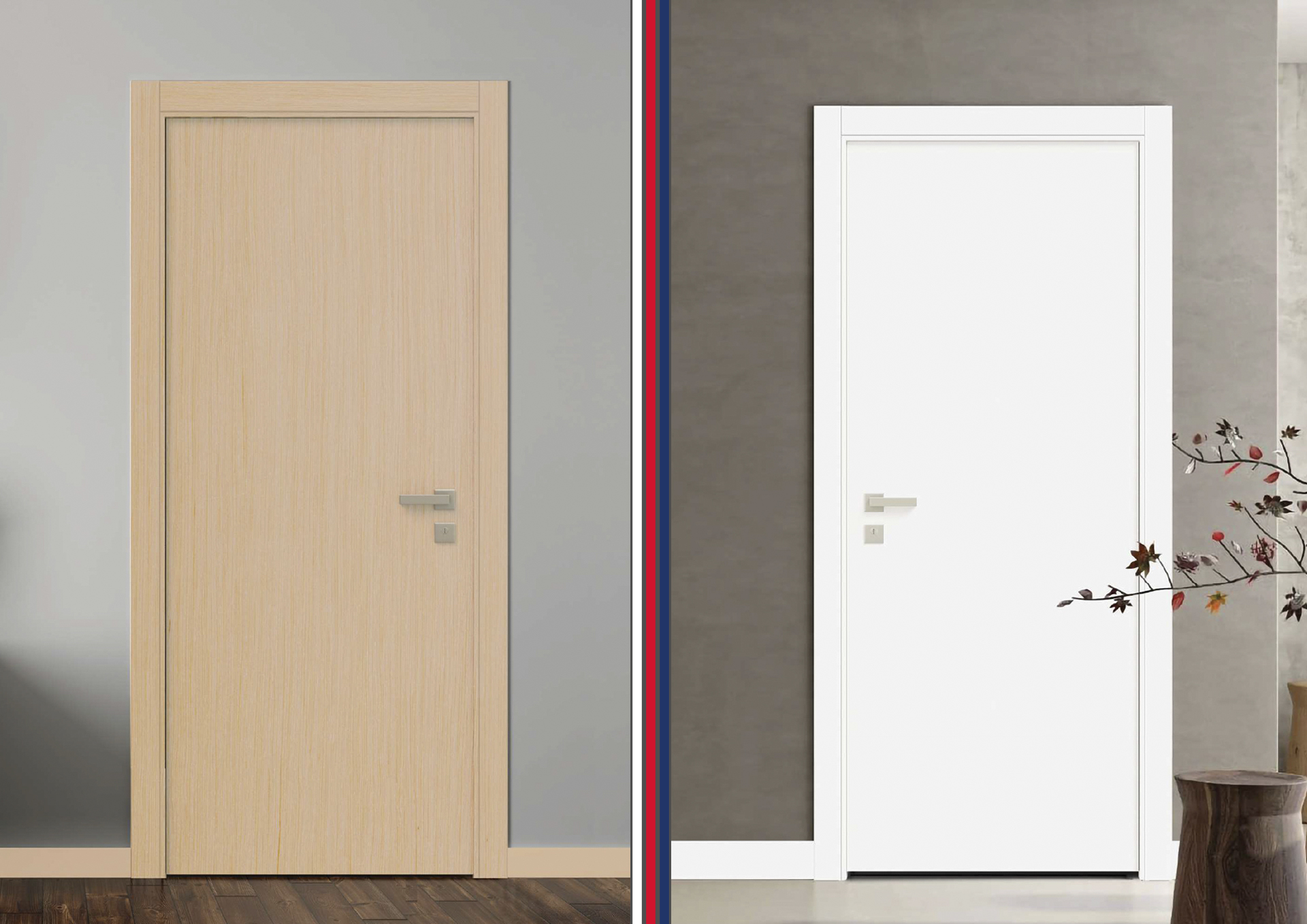 Tudor Door ethos is providing high quality doors and frames at an affordable price to both your finances and the environment. With decades of experience to our name we strive to be innovative and we continue to invest in product research, and manufacturing technology. This research has led us to produce what will become the backbone of our range.
Britframe Package Includes
Softwood Jambs
Softwood Header
Door Stops
*Fire rated intumescent strips and smoke seal strips are available upon your request
Our doorsets are designed and tested to the highest standards, and we carry out a number of third-party accreditations and affiliations, ensuring they are of the highest standard and ready for installation. It is our ability to design, develop, assemble and inspect our doorsets in one place that guarantees your safety and satisfaction.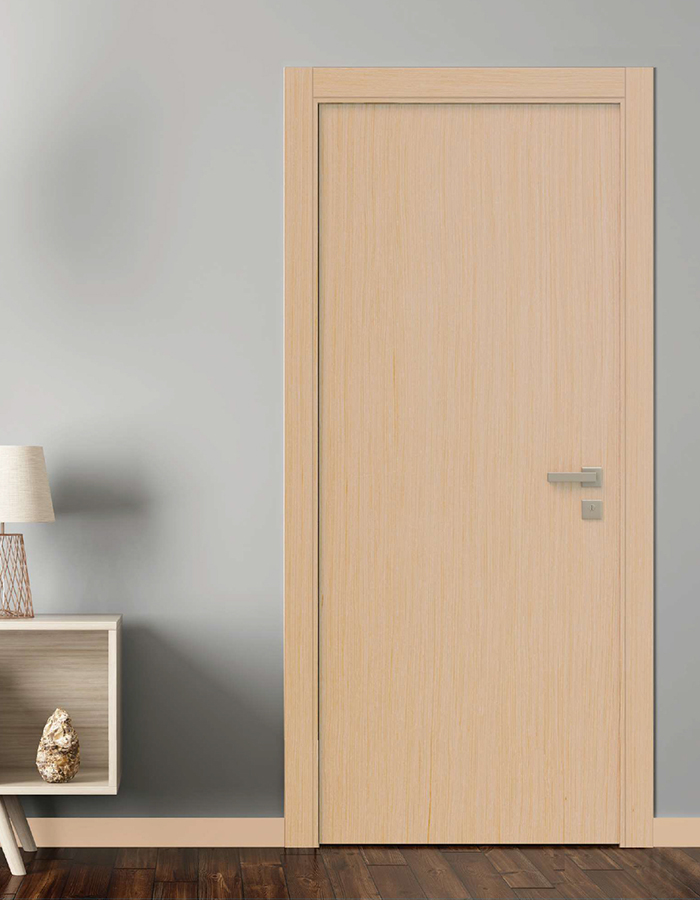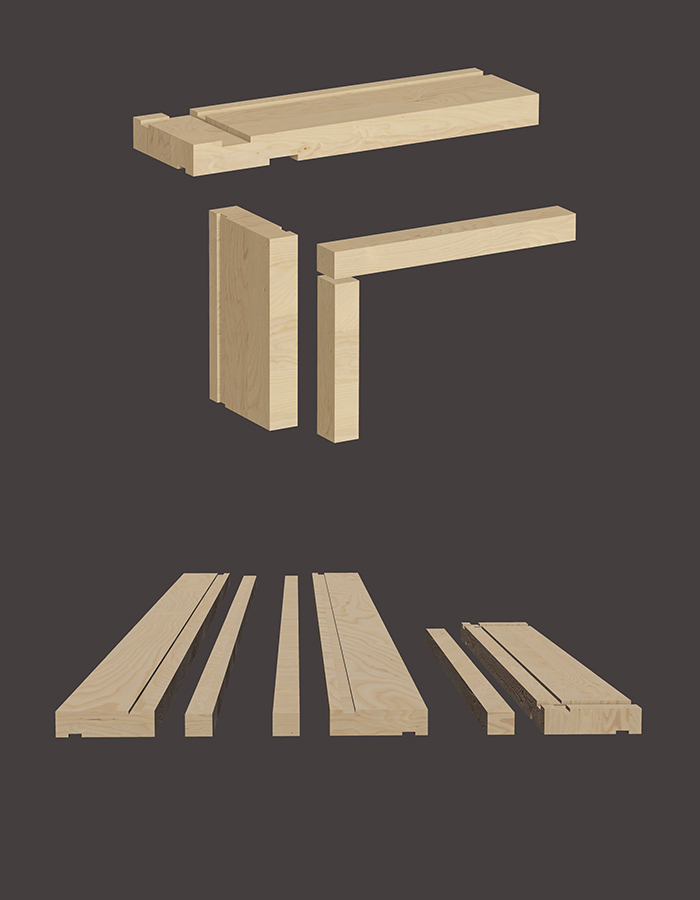 LESS THAN 30 MINUTES TO INSTALL - ECOSET
/Ecoset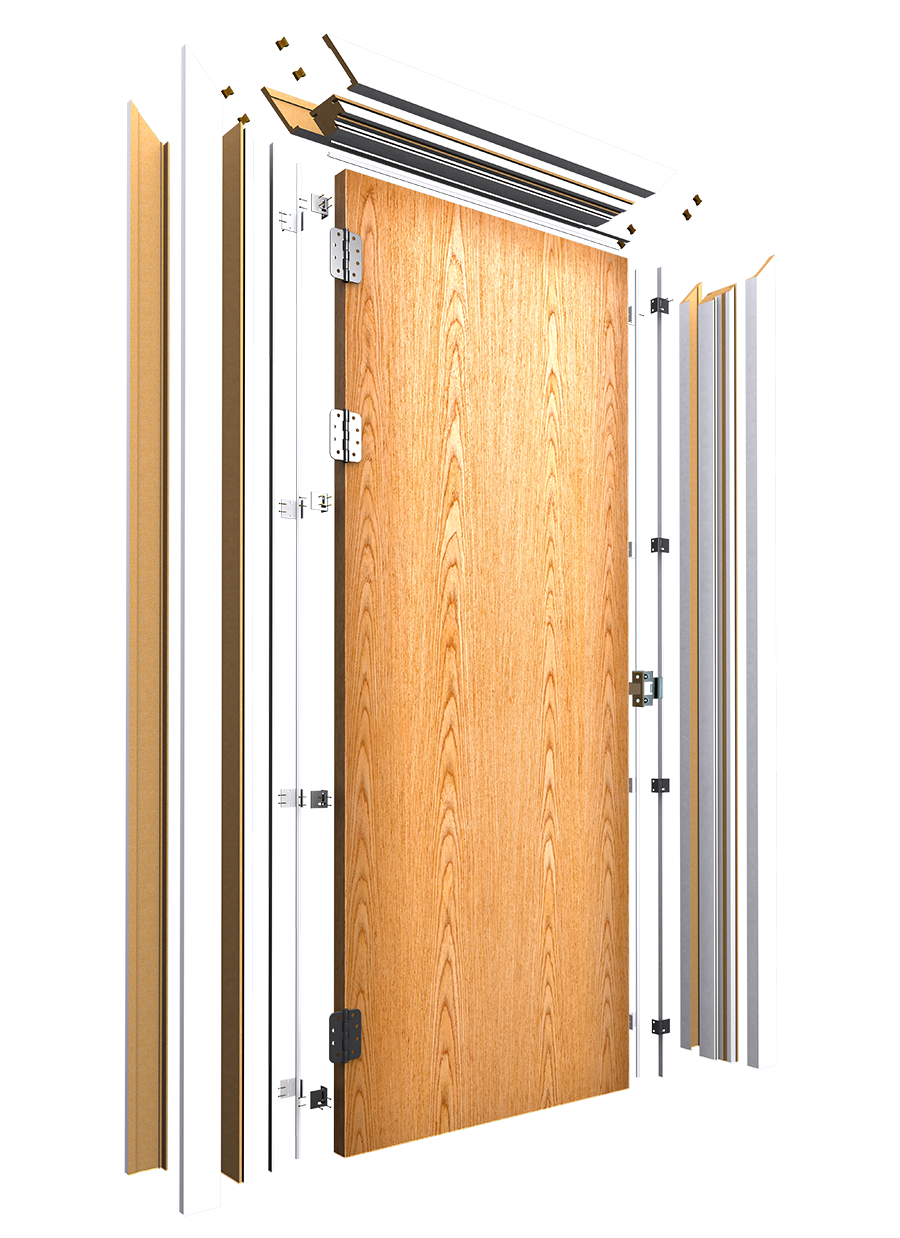 The Ecoset doorset offers adjustable architraves, overcoming the difficulty of encountering variation within a given wall thickness on-site. Each doorset comes with a fully finished white frame and architraves, accompanied by Tudor internal door ( Ladder, Flush, Flush Primed, Oak and Moulded) of your choice. The doorset is supplied with pre-machined CE Marked latch and hinges, intumescent strips, pre-mitred MDF architraves, all the components and brackets required for fixing. Ecoset extandable frame, accommodates a variations of wallthicknesses between 100mm and 350mm.
Tudor Door Company developed Ecoset doorset for the construction market. Ecoset doorsets are specifically designed to deliver simple,
quick installation, high performance and durability for any projects. Fully certified fire-rated doorsets are manufactured and pre-assembled under factory conditions, to guarantee exceptional quality and accuracy. The Ecoset doorset us accompanied by a wide range of Tudor Doors,with white frames and architraves.
Tudor has developed a cost-effective doorset for the highest standard and durability. Fully finished doorsets save your time and add value to your project, without compromising on quality and aesthetics.
/Contact Us
Let's make something outstanding
05. Get a quick quote form